Experience the Difference of Personalized Service!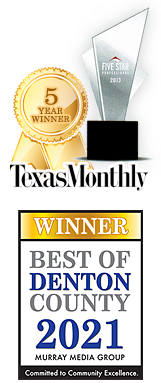 Thank you for your interest in Neal & Neal Insurance Agency, Inc.. We provide peace of mind and protection from loss to businesses and families in Texas, Colorado, Oklahoma, Georgia, and New Mexico.
As independent agents, we don't work for just one insurance company. We represent multiple companies. This allows us to customize insurance solutions to fit your needs and budget. Whether you're looking for personal or business insurance, we can help you find the best coverage at the best price. Some of the lines we offer are auto, home, life, health, disability, workers compensation, general liability, commercial property, farm and ranch, and more.
The premiums charged for similar coverage can vary dramatically. You may be able to achieve significant savings by allowing a team member at Neal & Neal Insurance Agency, Inc. to carefully shop and compare home insurance and auto insurance policy features offered by different companies. You, the customer, are then presented with the lowest priced option with the most coverage available that is a custom fit to your needs.
Because we're an independent agency and not a captive, we have more flexibility within policies to help you find precisely what you need. In most cases, we will have your quote ready for you the same day.
---
Is your Policy renewing?
Please take the time to browse our web site to gather information about home insurance and our other services. You can even get a FREE online quote! At Neal & Neal Insurance Agency, Inc., our objective is to work with every client on an individual basis to make sure they are adequately covered. We want to save you money!
Our primary goal is to close the gaps in your coverage. Because we're able to source affordable, reliable insurance from our more than 80 top-rated insurance companies, we'll quickly find the coverages you need at prices that fit your personal or commercial budget.
Quotes are always fast, free and designed to help you meet your goals and protect your assets. Your hard work shouldn't be put at risk simply because you weren't aware there was a problem with your insurance — that's why we start with risk management and end with it.
As a thank-you to you for your trust in us, we'll also give your account a free review each year to ensure that you still have enough protection should things go awry.
Not Just Insurance, Risk Management
FOR YOUR FAMILY
Auto Insurance
Boat & Watercraft
Condo Insurance
Flood Insurance
Homeowners Insurance
Medicare Products
Individual Life Insurance
Motorcycle Insurance
FOR YOUR BUSINESS
Farm & Ranch
Apartment Building Owners
Bonds
Builders Risk
Business Owners Policy (BOP)
Church Insurance
Commercial Auto
Commercial Property
Condo Association
Contractors Insurance
We proudly partner with the best companies in the business.
HOME • AUTO • UMBRELLA • GOLF CARTS • AND MORE!
MEDICARE? Give Us a Call.